As we opened the trading session on Monday, we obviously gapped lower in favor the US dollar during Asian trading, perhaps in reaction to the tax bill making significant gains through the US Senate.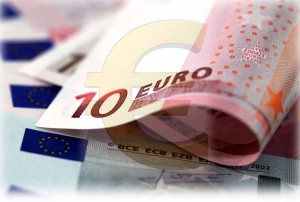 Ultimately, the question then becomes where do we go from here? I think that the move to the upside it's very likely that we will continue to see the pair rise. In fact, I believe that the 1.17 level underneath is massively supportive, and it's not until we break down below there that I would be thinking about selling.
That being said, I do recognize that there is a lot of noise above, and the 1.21 level is a massively resistant level, and that being broke and could lead us into more of an investment, and less of a trade. I think eventually that's what happens, especially if inflationary pressures can pick up in the European Union.
If we were to break down below the 1.17 level underneath, I think the market probably goes looking towards the 1.15 handle underneath. That would throw the market into a bit of disarray, and I think that the overall momentum will continue though, so it's difficult to imagine selling this market for any length of time.
Also, when I look at the hourly chart I see that we are starting to see support again at the 1.18 level underneath, and therefore if we can bounce, I think we will fill the gap from the open, and then eventually go towards the 1.1950 level next. In general, I'm a buyer but I recognize volatility is ahead of us.
Editor's Note: Equity investors/traders can use the Currency Shares Euro Trust (FXE, quote) ETF to take positions in the euro without a FOREX account.  The ETF looks to track the price of the euro (EURUSD), minus ETF fee. The fund seeks to reflect the price of the euro with the shares representing a cost-effective investment relative to investing in the FOREX market.
Content curiosity of FOREXCycle