U.S. markets are coming off a meager up week with the Dow Jones and S&P 500 closes the in the green the last 3 session prior to the weekend.  The NASDAQ, however, is having difficulties with its largest component Apple (AAPL, quote) continues to struggle.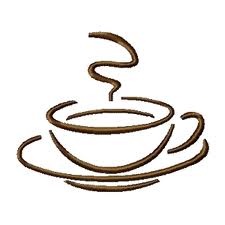 U.S. equities are moving lower on an economic data free day coupled with new heighten political turbulence in Italy.  With no U.S. economic data Italy is putting Euro Zone debt crisis front and center alongside the fiscal cliff negotiations in Washington DC.  Can the politicians Rise Above the petty politics.
Noteworthy Headlines
AIG to Sell Most of Leasing Unit to Chinese Investors
A123 confirms Wanxiang wins bid for bankrupt battery maker
Harry Reid Wants "Serious Conversation" with Bernanke on Audit the Fed Vote
China economic recovery intact, but weak exports drag
Overnight Sessions
Asian Markets
Asian equities started the first trading day of the week broadly higher as market participants react to the first trading session to the U.S. non-Farm Payroll's better than expected results along with positive data across the weekend out from China's exports jumped by 2.9% in November from a year earlier. Although some analysts were looking for much higher result taking in consideration the global economy position from a year ago – China is appears to be orchestrating a soft landing vs. the once feared hard landing.
European Markets
The big headline out the Euro Zone this morning is how Italy's bank pushed Euro Zone stock markets lower this morning, after the Italy's Prime Minister Mario Monti said he was prepared to resign in a statement this past weekend. The resignation adds another layer of thick clouds over the concerns of the Euro Zone debt crisis.
Commodities
WTI crude oil prices recovered losses and are showing a small gain in early trading on the news of stronger Chinese demand.
WTI crude oil front contract climbed by +0.81% or $0.70 to $86.63 per barrel in U.S. morning electronic trading.
Crude Oil reversed price direction with November data shows shipments of the black gold to China -increased to just below an all-time record high.
Be sure to check Tom Pawlicki Daily Energy Report for an in-depth review of the energy patch.
Equity only readers can gain exposure to WTI Crude Oil through the United States Oil Fund (USO, quote) ETF that seeks to reflect the performance, less expenses, of the spot price of West Texas Intermediate (WTI) light, sweet crude oil. The USO will invest in futures contracts for WTI light, sweet crude oil, other types of crude oil, heating oil, gasoline, natural gas and other petroleum based-fuels that are traded on exchanges. It may also invest in other oil interests such as cash-settled options on oil futures contracts, forward contracts for oil, and OTC transactions that are based on the price of oil.
Currencies/FOREX
AUDUSD stays above a upward trend line on 4-hour chart, and remains in uptrend from 1.0287. As long as the trend line support holds, the uptrend could be expected to continue, and further rise to 1.0550 area is still possible. On the downside, a clear break below the trend line support will suggest that a cycle top has been formed at 1.0515, and the uptrend has completed, then the following downward movement could bring price back to 1.0000 zone. For a full Currency market update checkout  FOREX Market Analysis report.
Pre-Market Movers
NEXEN (NXY, quote) is weak on fears that Canada would not approve a deal with China's Cnooc Ltd. (CEO, quote) The Chinese takeover of the firm that works in the Canadian oil sands, would be China's biggest-ever foreign acquisition.
INTERMEC (IN, quote) jumped by 24.37% to $9.90 in the pre-market on take over news that Honeywell International (HON, quote) disclosed it plans to buy Intermec for $600 million.
ZOGENIX (ZGNX, quote) shares dropped 43% in pre-market on the failure to get FDA Panel's OK on Zohydro.
Economic Calendar
No U.S. economic data is due out today. As 8:15 a.m. ET. Canadian Housing Starts is scheduled out, analysts are looking for 202k.
At 12:15 p.m. ET the Bank of England Governor King Speaks.