Welcome to today's Morning Coffee Break – U.S. markets are coming off a beaten up week with last week Friday the only trading session to see all 3 index in the green.  The Dow Jones Industrial Average loss more than 1,000 points last week with 5 out 6 days to the downside.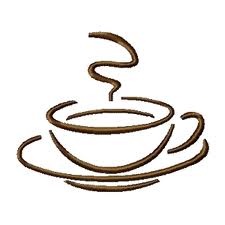 The NASDAQ is coming off a 6 straight day losing streak while the S&P 500 loss over 24 points on the week.
Key economic data today will be focused around the housing sector with two key reports out at 10 a.m. EDT.  Traders will be watching closely the monthly sentiment index that the National Association of Home Builders will release.  Analysts' are looking for a continuation of the index at 41.
The other key housing data will come in the form of National Association of Realtors existing home sales report. Analysts' are looking for a sales rate of 4.79 million on annualized rate for October. A slight improvement from September's 4.75 million.
As traders start out their day – The Dow Jones  (DIA, quote) fair value is up by 85.69 to 12551.31, S&P 500 (SPY, quote) fair value is up by 11.22  to 1357.08 and the NASDAQ (QQQ, quote) fair value is coming in at 2532.11 up by 16.89  (as of 7:34 a.m.)
Morning Coffee Break Companies to Watch
CurveAheadMarketStrategies.com stock to watch today is Lowe's (LOW, quote) we want to look at see how Lowe's is doing against Home Depot's (HD, quote) strong earnings.
Today's noteworthy earnings are scheduled for after the bell today –  Tyson Foods (TSN, quote) Agilent (A, quote), and Brocade Communications (BRCD, quote).
Morning Coffee Break Global Markets Watch

Asian Markets and Emerging Markets
Overnight markets were led by Japanese equities across the board in Asia on the first session of a shorten U.S. holiday week. Equities jumped higher on exporters as they took advantage of the further easing of the Japanese Yen and on speculation and hope of a possible changing of the guard in next month government elections.  The front runners of the election are looking to push greater monetary easing to stimulate the economy.
Exporter such as Toyota Motor Corp. (TM, quote) moved higher by +2.28%  along with Canon Inc. (CAJ, quote)  jumped 4.5%.  Continue look for companies that export into both emerging and developed markets as they look to Japan for less expensive imports with a lower valued Yen.
European Markets
Euro Zone equities rallied in early morning trading as investors' cheered progress towards a solution in the U.S. debt.  Negotiations between congressional leaders expressed willingness to compromise and where optimism a resolution could be hammered out in time to avert the so called fiscal cliff.
BP PLC (BP, quote) shares jumped higher on the announcement the giant oil company plans to initiate a multibillion pound share buyback.
Futures and Commodities Corner
Crude Oil
In overnight electronic trading crude oil prices continued their climb higher.  Technical traders are watching price action closely today as price is now passing key technical levels as U.S. dollar pushes lower.
On Friday the December contract expired higher by 1.4% as the momentum carries over to the new front end January contract up by 1.2%
Be sure to check out the Daily Energy Report for a compressive look at the global energy markets including crude oil and natural gas by Tom Pawlicki.
U.S. Equity only readers can gain exposure to WTI Crude Oil through the United States Oil Fund (USO, quote) ETF that seeks to reflect the performance, less expenses, of the spot price of West Texas Intermediate (WTI) light, sweet crude oil. The USO will invest in futures contracts for WTI light, sweet crude oil, other types of crude oil, heating oil, gasoline, natural gas and other petroleum based-fuels that are traded on exchanges. It may also invest in other oil interests such as cash-settled options on oil futures contracts, forward contracts for oil, and OTC transactions that are based on the price of oil.
Gold
Overnight prices began the first session of the week in the green continuing the small gain from Friday's session.  Again the U.S. dollar is helping to support gold prices as the green back moves lower on speculation that Japan will pursue aggressive inflation targets after the December's elections.
Equity only readers gain exposure to the gold through the SPDR Gold Shares Trust (GLD, quote) ETF that seeks to replicate the performance, net of expenses, of the price of gold bullion. The GLD trust holds gold, and is expected to issue baskets in exchange for deposits of gold, and to distribute gold in connection with redemption of baskets.
| | | | |
| --- | --- | --- | --- |
| Crude Oil | $88.04 | +1.12 | +1.29% |
| Gold | $1,723.90 | +9.20 | +.54% |
| Wheat | $843.50 | +5.50 | +0.66% |
| Corn | $733.25 | +6.25 | +0.86% |
| Live Cattle | $130.025 | +0.00 | +0.00% |
| Lean Hogs | $86.45 | +0.00 | +0.00% |
| Treasury Bond | 151.5635 | -0.6562 | -0.43% |
| 10yr Note | 133.9219 | -0.2656 | -0.02% |
| 2yr Note | 110.25 | -0.0078 | -0.01% |
| U.S. Dollar Index | 81.095 | -0.215 | -0.26% |
| | | | As of 7:37 a.m. ET |
The Morning Coffee Break Bottom Line
With U.S. markets in oversold territory from last weeks 1,000 point slide in the Dow Jones today's futures are pointing to a strong open as many traders expected this week to have a bounce. Beware of low volume this week as U.S. traders prepare for the U.S. holiday this week Thursday.   The two key time frames to watch for market reaction will the half hour candle of the Euro Zone market close and the U.S. final hour of trading. Will the bears come back and sell the market?