Welcome to Tuesday's Morning Coffee Break – U.S. futures are holding their own going into the Wednesday's session amidst Asian and European markets solidly in the red.  Both the Asian and European regions are selling off on concerns from yesterday's U.S. session and comments from non-voting FMOC member, Charles Plosser comments that QE3 will not provide the stimulus that the Federal Reserve is looking to obtain.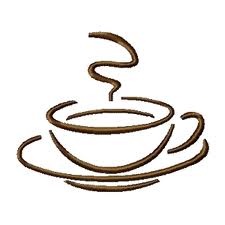 Market participants will get a fresh look at housing data today when the  U.S. Commerce Department release New Home Sales report at 10:00 a.m. ET.  Analysts are looking for increase of 380k over the previous month of 372K.
At 10:30 energy traders will receive Energy Information Administration Crude Oil Inventories report.  Analysts are looking for a drop to 1.7 million barrel build to compare to last week's 8.5 million barrel build.
Morning Coffee Break Global Markets Watch
Asia
The equity markets of emerging market behemoth, China dropped to its lowest level since January of 2009 during Asian overnight trading session. Asian markets closed in the red with Japan's dividend equities taking it on the chin as many of the equities begin to trade without the rights to their dividend payouts.
Adding the final blow to Asian markets came from the U.S. session as scrutiny came from the Federal Reserve in the form of a non-voting member surrounding the FMOC's latest round of monetary easing (QE3) over shadow positive economic data.
United Kingdom
Global growth and falling commodity prices pressured U.K. equities lower this morning as resource firms took the blunt of the impact. The U.K. as well is being impacted on fear that U.S. recent QE3 will not measure up to expectations making the recent stimulus ineffective.  Again all stemming from Federal Reserve's non-voting member Charles Plosser comment that QE3 is unlikely to help economic growth.
Euro Zone - Spain
As we mentioned in yesterday's Morning Coffee Break, Spain's borrow cost is beginning to rise and indeed they are today on after the region of Catalonia announced a snap election, sending fear into to market participants about Greece's position within the Euro Zone.
Spain's 10 year bond jumped to 5.93% from 3.88% today.  Spain's key benchmark government backed bond moved some 22 basis points on the news of Catalonia's snap election that could lead to independence for Greece's most economically important region.  This would a devastating blow to Greece and the Euro.
Canada
Keep an eye on Canadian miners as the first railway project is built for at the northern bottom half of Greenland were no railroad has even been built. The railroad was approved by the government just last week in which a huge iron mine has set its sights on the railroad to transport ore.  The project has 4 years to plan and months of hearings and proxy fights.
Emerging Markets
Indonesia and Philippines
A bad economy and crisis in one region – Euro Zone – is music to another region's ears. The Euro Zone crisis has forced investors that once sought after growth in the Euro Zone to begin looking elsewhere. That elsewhere happened to be the Asian Southeast region otherwise known as Indonesia and the Philippines.  The Euro Zone crisis has definitely brought both countries closed to the global and emerging market investment community.
Since the crisis both counties markets have been on solid steady pace higher with a noticeable returns this year as the Euro Zone crisis heats up even more.  In fact the Philippines is only second to Thailand iShares MSCI Thailand Investable Market Index Fund (THD, quote) in best performing equities in Asia as of date.
Wherever growth is detected and in this case Indonesia and Philippines signal market makers to develop new products to access these growth markets.
Indonesia and Philippines markets are no exception. ETF giant iShares, which is managed by BlackRock (BLK, quote) has now launched U.S. based ETF to take advantage of the Indonesia and Philippines markets through the iShares MSCI Philippines Investable Market Index (EPHE, quote) ETF and iShares MSCI Indonesia Investable Market Index (EIDO, quote)
Morning Coffee Break Companies To Watch
Yahoo Inc. (YHOO, quote) the stock showed signs of life on Tuesday when details about Chief Executive Marissa Mayer's turnaround plan for Yahoo was releases in a memo to employees.
Research In Motion's (RIMM, quote) broke 4 day losing streak after the Thorsten Heins, CEO speaks on the outlook ahead of earnings tomorrow.
Futures and Commodities Corner
Crude Oil
WTI Crude Oil dropped for the third session in a row in early electronic trading today over fears about the global growth in the Europe as well as the snap election in Greece.
Federal Reserve member, Charles Plosser's comments pressured crude oil prices to its lowest level sicne August 2 of this year.  Crude prices backed off on fears set by Mr. Plosser that QE3 will not provide economic growth or improve the labor market.  Crude oil price and demand is highly dependent economic growth.
Be sure to check out the Daily Energy Report for a compressive look at the global energy markets by Tom Pawlicki.
Equity only readers can gain exposure to WTI Crude Oil through the United States Oil Fund (USO, quote) ETF that seeks to reflect the performance, less expenses, of the spot price of West Texas Intermediate (WTI) light, sweet crude oil. The USO will invest in futures contracts for WTI light, sweet crude oil, other types of crude oil, heating oil, gasoline, natural gas and other petroleum based-fuels that are traded on exchanges. It may also invest in other oil interests such as cash-settled options on oil futures contracts, forward contracts for oil, and OTC transactions that are based on the price of oil.
Gold
Gold future prices are higher in early electronic trading as fear of U.S. stimulus may not produce the desire affect.  Gold prices remain evaluated today despite the U.S. dollar is higher by 0.36% ahead of the U.S. open bell.
Adding to the money flowing into gold could also be stemming from the unrest and rioting in Greece as well as the illegal miner strike at AngloGold (AU, quote) Ashanti's South African production today.  A spokesperson for AngloGold said they could begin firing unlawful strikers on Thursday as the country struggles to rein in labor unrest and issues.
Equity only readers gain exposure to the gold through the SPDR Gold Shares Trust (GLD, quote) ETF that seeks to replicate the performance, net of expenses, of the price of gold bullion. The GLD trust holds gold, and is expected to issue baskets in exchange for deposits of gold, and to distribute gold in connection with redemption of baskets.
| | | | |
| --- | --- | --- | --- |
| Crude Oil | $90.58 | -0.79 | -0.86% |
| Gold | $1763.40 | -0.50 | -0.03% |
| Wheat | $876.25 | -10.25 | -1.16% |
| Corn | $735.00 | -8.75 | -1.18% |
| Live Cattle | $125.40 | UNCH | UNCH |
| Lean Hogs | $74.65 | UNCH | UNCH |
| Treasury Bond | 149.00 | +0.625 | +0.42% |
| 10yr Note | 133.3281 | +0.1562 | +0.12% |
| 2yr Note | 110.1953 | UNCH | UNCH |
| U.S. Dollar Index | 79.895 | +0.285 | -+0.36% |
| | | | As of 7:39 a.m. ET |
The Morning Coffee Break Bottom Line
Futures are beginning to move lower as the opening bell approaches and headlines and video footage surfaces over Greece rioting. With Mr. Plosser comments still adding salt into the wound look for flat to weak open as equity markets are likely to tread water until housing report.  The U.S. markets are hinging on growth and if the perception or actual growth slows look for a sell off as market participants shift out risk appetite assets.