The Australian dollar initially slid a bit at the open on Friday, but then bounced significantly towards the 0.76 handle.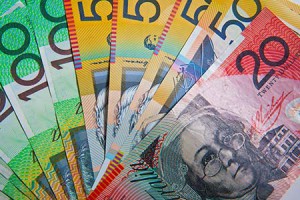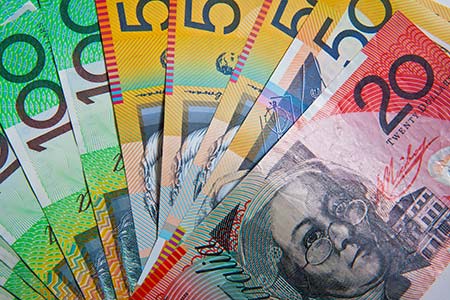 This is a market that continues to be very volatile, and of course choppy. Gold markets have not been helping lately though, as they have been dropping and that works against the value of the Aussie itself.
The market continues to be supported near the 0.7550 level, so that being the case it's likely that the market continues to go back and forth, as we see quite a bit of volatility and quite frankly, and decision.
The Australian dollar is highly leveraged to the Chinese economy as well, so pay attention to any economic indicators or headlines to come out of that region of the world as it tends to have a high correlation. After all, the Australians supply the Chinese with raw materials when it comes to construction, and that being the case I believe that we will continue to see the correlation effect this pair as well.
On the sidelines
I believe that the Australian dollar is probably best treated as a market that you should be on the sidelines with.   It's not that I have a problem buying the Aussie, it's just that I think the market is going to be very quiet over the next several sessions, so quite frankly I don't have a compelling reason to put money to work here when I can make more money and other markets.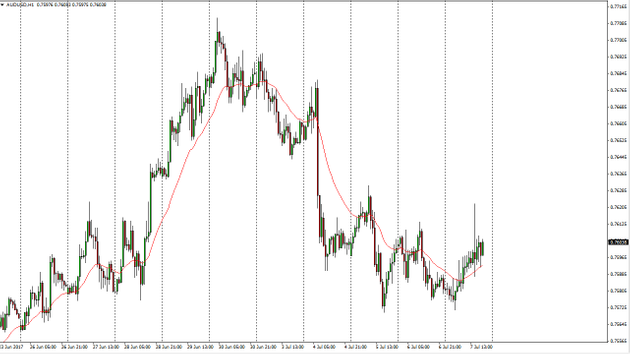 Editor's Note: Equity investors/traders can use the Currency Shares Australian Dollar Trust (FXA, quote) ETF to take positions in the Aussie dollar without a FOREX account.  The ETF looks to track the price of the Aussie dollar (AUDUSD), minus ETF fee. The fund seeks to reflect the price of the Aussie dollar (AUDUSD) with the shares representing a cost-effective investment relative to investing in the FOREX market.
Content curiosity of FOREXCycle